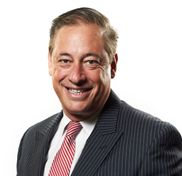 Michael Zapson
Board Member, Long Island
Michael Zapson is a partner in the Real Estate Group at Certilman Balin Adler & Hyman. He is Chairman of the Long Beach Democratic Committee, a member of the Executive Board of the Nassau County Democratic Committee, and sits on the Committee which determines who Democratic Judicial Candidates will be.
He is a member of various organizations including the Long Island Association, Association of the Bar of the City of New York, the Nassau County and New York State Bar Associations, and the Long Beach Lawyers Association.
Zapson is a former member of the Nassau County Legislature where he chaired the Judiciary, Finance and Public Works Committees. He was a City Council Member from 1989-1999 for the City of Long Beach and he served as Vice-President, 1990-1993, and President, 1996-1999, of the Council.
Zapson graduated from Cornell University in 1982 and holds a law degree from the State University of New York at Buffalo (1985).