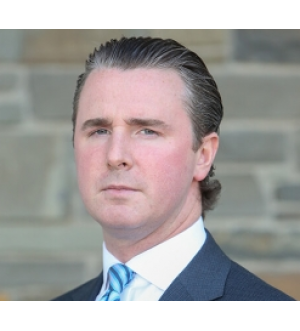 Michael Cassidy
Board Member, Capital Region
Michael is a senior advisor at Brown & Weinraub. Prior to joining Brown & Weinraub, Michael Cassidy served as Governor Andrew Cuomo's assistant director of state operations, where he helped oversee the day-to-day management of all state departments, agencies, and authorities – an enterprise with a budget exceeding $135 billion and 130,000 employees. In this role, Michael helped coordinate policy and communications strategy and played a critical role managing the flow of information between the Governor's office and the state bureaucracy. Michael was also responsible for overseeing public finance issues for the Governor's office. This included working with the Division of Budget and public authorities on the issuance of billions of dollars in tax-exempt debt, as well as the creation and implementation of a new financing vehicle that provided state debt issuers with an additional resource to finance capital needs. Michael was a senior member of the Hurricane Sandy Recovery & Mitigation Working Group, where he was an integral part of the team that helped guide New York through one of the worst natural disasters in history. He earlier served as special assistant to the commissioner and legislative liaison for the New York State Office of General Services.
Before joining the Cuomo administration, Michael served as legislative director of the New York State Senate Committee on Investigations Taxation & Government Operations, an expansive committee charged with overseeing the workings of state government. He was also responsible for overseeing and assisting in the development of the Metropolitan Transportation Authority's $23 billion, five-year capital plan. Michael began his public service in the office of former Assembly Majority Leader Ron Canestrari.
Michael holds both a Bachelor of Arts and Master of Public Administration from the University at Albany's Rockefeller College of Public Affairs & Policy. He serves as a member of the Rockefeller College Advisory Board, Maria College Board of Trustees, the Empire State Plaza Performing Arts Center Board of Directors, and is a former member of the Albany Municipal Water Finance Authority, which finances capital improvements to the city's water infrastructure. Michael has been recognized as a "40 Under 40 Rising Star" by both City & State and the Irish Echo.