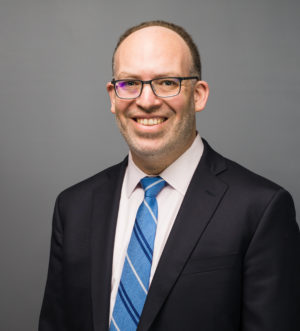 Matthew Gewolb
Board Member, New York City
Matthew Gewolb is Assistant Dean & General Counsel at New York Law School. He was Executive Director and Counsel for the 2018 New York City Charter Revision Commission. He previously served as the Legislative Director of the New York City Council. In that capacity, he oversaw much of the Council's legislative, policy and oversight work. He is also an adjunct professor at Fordham Law School, where he teaches State and Local Government and the Law of the City of New York.
He is the former Director of Government Programs and Lecturer-in-Law at Columbia Law School, where he co-taught the Externship on the Federal Government in Washington, D.C. and directed Social Justice Initiatives programming relating to public service. Prior to joining Columbia, Matt served as a Legislative Counsel at the New York City Council. He was previously Chief of Staff to Georgia Senate Minority Leader Robert Brown and Director of the Georgia Senate Democratic Caucus. He was also Executive Director of Residents for a More Beautiful Port Washington, an environmental advocacy group.
Matt is a graduate of Cornell University and Emory Law School. He also holds master's degrees in Higher and Postsecondary Education from Teacher's College, Columbia University.
He represents the New York City Council Speaker on the Board of the Queens Botanical Garden.