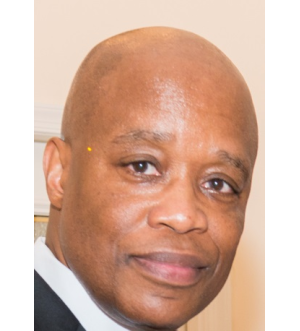 Marvin Church
Board Member, Westchester
Marvin Church is Vice-President and a founding member of Comrie Enterprises. LLC.
He has managed more than a $66M annual budget for mostly residential development as Regional Director of the agency formerly known as the New York State Division and Community Renewal, now Housing and Community Renewal in New York City, Westchester, Suffolk, Nassau and Rockland Counties. In addition, he also managed the Weatherization Programs in these counties.
As a real estate banker, he has managed more than $25B working for multiple real estate banking institutions including the Federal Reserve Bank of San Francisco, Bank of America, Barclay's Bank PLC, Bank of New York and Bank of Boston.
A former President of Harlem Community Development Corporation, he laid the ground work for much of the commercial development in Harlem.
In his role as Associate Commissioner of Transportation for the Commonwealth of Massachusetts, Marvin was responsible for $1B in commercial development associated with relocating businesses during the construction of the Central Artery Tunnel. He was also responsible for minority and women participation in what was then a $7.7B project. Marvin also managed statewide construction of various roads and bridges throughout Massachusetts.
A former Commissioner of Transportation for Westchester County, New York, he was responsible for the largest corporate airport and the 90th largest airport in the US, and 35th largest municipal bus system in the US.
During his tenure as a transportation leader, Marvin had the opportunity to develop working relationships with major Fortune 500 national and international engineering, construction, and transportation companies. He regularly interacted with the Federal Aviation Administration (FAA), Federal Highway Administration (FHA), US Department of Transportation (USDOT), and Federal Transit Authority (FTA).
Marvin works as a senior energy advisor for AEA doing marketing, project financing, and construction management. Marvin works with such programs as NYSERDA New Construction and Existing Building; and utility programs for Con Edison and National Grid. He also works with all New York State Housing and Community Renewal weatherization agencies throughout the New York Metropolitan area.
He is a founding member of Comrie Enterprises, LLC, a consultant firm offering services in the areas of energy, transportation, finance, and real estate consulting.
Marvin currently serves on several energy boards working to devise solutions in light of Con Edison's Gas Moratorium in Southern Westchester. In this capacity, he advocates for the needs of modest to low-income residents.
Marvin earned an undergraduate BS degree in finance and management with a minor in economics from SUNY Albany, and a MBA in finance Clark Atlanta University.