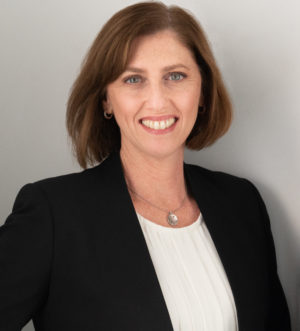 Karen Mintzer
Board Member, New York City
Karen Mintzer is an environmental lawyer with more than 25 years of experience both in private practice and in the public sector. She is a founding partner of Mintzer Mauch PLLC. Her clients include business owners, real estate developers, government agencies and
not-for-profit institutions. She manages environmental reviews and obtains environmental permits for large and small development projects, litigates environmental cases, defends clients in environmental enforcement matters, and advises on regulatory compliance, contaminated site remediation, brownfield redevelopment, and business transactions involving environmental issues.
Prior to co-founding Mintzer Mauch PLLC in 2020, Karen was General Counsel for the New York State Office of Parks, Recreation and Historic Preservation, a position to which she was appointed by Governor Andrew Cuomo in 2018. From 2015 through 2017, Karen was Regional Attorney – General Counsel to the New York State Department of Environmental Conservation in Region 2 (covering New York City). Before serving in New York State government, Karen was a Special Counsel in the environmental practice group at Kramer, Levin, Naftalis and Frankel LLP, where she worked closely with the firm's land use, real estate and corporate practice groups.
Karen's work in New York State government expanded her knowledge of environmental law and gave her additional expertise in public-private partnerships, construction, alienation, historic preservation, legislation, insurance, procurement, concessions, state finance law, government grants, public officers law and government ethics.