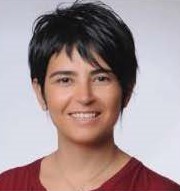 Ilkay Cam-Spanos
Board Member, Westchester
Ms. Cam-Spanos is a Senior Project Manager at Langan. She has 20 years of experience in environmental engineering and consulting, transactional due diligence, environmental site assessments, health and safety, and environmental and geotechnical database management. She manages various redevelopment projects from due diligence phases through remedial closures and construction, and she prepares numerous reports and plans including Phase I/Phase II Environmental Site Assessments, Remedial Investigation Workplans, Remedial Action Workplans, Site Management Plans, Spill Closure Reports, and Remedial Action Report.
Ms. Cam-Spanos has experience with projects in the New York State Department of Environmental Conservation Brownfield Cleanup Program, Spills and Inactive Hazardous Waste Program Sites, and New York City Mayor's Office of Environmental Remediation E-designated and Voluntary Cleanup Program sites. She also has experience in underground storage tank closures, remedial excavation oversight, spill responses/closures, design of subslab vapor mitigation systems, and excavation and off-site treatment and disposal of contaminated material.
In 2017, Ms. Cam-Spanos was honored at the Pioneering Women in Real Estate Awards Gala.