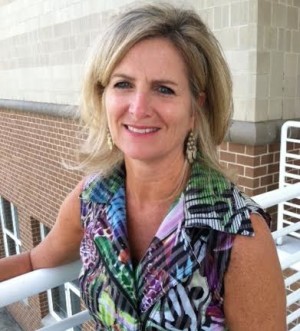 Denise J. D'Ambrosio
Board Member, Westchester
Ms. D'Ambrosio, previously in-house counsel to New York Power Authority (NYPA), handled many different aspects of the public utility business. With respect to renewable energy, Ms. D'Ambrosio was instrumental in the development of RFPs and PPAs for wind energy and solar energy. She interfaced with numerous departments and with public and private entities on legal matters concerning licenses, permits, regulatory issues, environmental concerns, MOU's, confidentiality agreements, procurement, consulting contracts, open meetings law, freedom of information law, and the Public Land Trust doctrine. At the time of her departure from NYPA she was counsel with respect to a statewide transmission initiative and the relicensing of a generation facility. She also successfully negotiated to conclusion a major financial dispute between NYPA and Entergy-Indian Point nuclear power facility concerning the sale of two Indian Point nuclear plants to NYPA and related PPAs.
With respect to environmental matters, she successfully negotiated a superfund site Order on Consent with the DEC, and handled litigations concerning eminent domain and mining claims with respect to property and easements obtained by NYPA for utility purposes.
In addition, Ms. D'Ambrosio approved all energy service project financing, risk management and derivative policies, RFPs and PPAs for derivative products, financial contracts, and financial instruments.
As Regional Attorney for the New York State Department of Environmental Conservation (DEC), Ms. D'Ambrosio was responsible for legal and technical enforcement initiatives concerning inactive hazardous waste site remedial efforts, spills, and brownfield revitalization pursuant to Environmental Conservation Law, CERCLA, State Superfund and Voluntary Cleanup Programs for sites in Long Island, NYC, and the eight counties of the lower Hudson Valley working closely with federal, state and local entities. In this capacity she initiated and concluded enumerable Orders on Consent and Voluntary Clean-up Agreements.
As Deputy County Attorney for the County of Westchester, Ms D'Ambrosio represented the County of Westchester on all legal matters for all County Departments, including labor arbitrations, personnel matters, planning, health, environmental, utility, Article 78, civil rights, negligence, legislative, and executive governance matters. Litigation included arbitral, administrative, supreme, federal and appellate courts including the Court of Appeals.
Ms. D'Ambrosio earned her law degree from Pace University School of Law and a Bachelor's degree from the State University of New York at Oneonta. She completed the Pace University Land Alliance Training Program through the Pace University Land Use Center, and Harvard University's John F. Kennedy School of Government's Senior Executive Program in Public Management.
Ms. D'Ambrosio is admitted to practice in New York and United States District Courts for the Eastern and Southern Districts. She is a member of the New York State Bar Association, the White Plains Bar Association and the Energy Bar Association.