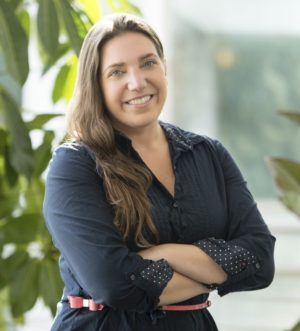 Courtney Riley
Board Member, Long Island
Courtney Riley is the Director of Land Development in VHB's Long Island office. In this role, she manages a team of civil engineers, landscape architects, and surveyors, driving the sustainable growth of integrated land development services in the public and private sectors, leading client development activities, and providing quality assurance and control of technical work and client deliverables.
Over the last 14 years, Courtney has worked on a variety of green energy, wind, and solar projects throughout Long Island. She has been involved in some of Long Island's most significant solar energy projects, including site assessments for First Wind, sPower, and Deepwater Wind facilities.
Courtney is an instructor with the Leadership in Energy and Environmental Design accreditation program and an avid member of the real estate professionals' community where she is an active member of the International Council of Shopping Centers, Long Island Real Estate New Gen group, and Long Island Real Estate Women's Group.