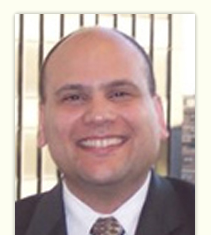 Christian DiPalermo
Board Member, Long Island
Christian is Principal and Founder of CDD Strategies, LLC, a government affairs and strategic planning firm that specializes in the areas of energy, transportation, waterfront, and parks. He advises Fortune 500 companies and nonprofit clients on government and community affairs in pursuance of permits, procurement and legislation, and represents them before the executive and legislative branches of New York City, State and Local government. He is also a Founding Partner of the law firm of MarksDiPalermo where he specializes in municipal litigation and real estate, representing several municipalities on issues including land use, economic development, infrastructure, state and local municipal law, and legislation.
Christian's career began more than 20 years ago as a Legislative Aide in the New York State Legislature and as a District Representative for Congresswoman Nita Lowey. He has had a successful career in the non-profit grassroots advocacy sector and has a keen understanding of how law, politics and policy intersect. Christian served as a Vice President at TLM Associates in NYC for five years. Prior to that, he spent eight years as the Executive Director of New Yorkers for Parks. Christian joined the parks advocacy movement after serving as the Regional Vice President for External Affairs at SBC Telecom.
Christian earned his JD from the New England School of Law and is a member of the New York State Bar. He has a Master's Degree in Public Administration from New York University's Robert F. Wagner School of Public Service and a Bachelor of Arts from SUNY Binghamton.