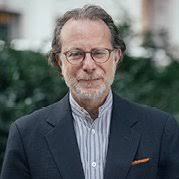 Bennett C. Fradkin
Board Member, New York City
Bennett Fradkin is a Principal, Fradkin & McAlpin Architects LLP.
Fardkin has practiced architecture in New York City since 1977. His professional focus has been on adaptive reuse, interior architecture, and community planning, all integrating the best practices of sustainable design.
He created architectural guidelines designed to preserve the design integrity of Radburn, New Jersey, a highly planned environment that was America's first garden city, and in his own home town, a small Hudson River community, he chairs the Architectural Review Board.
He is on the board of the Greenburgh Nature Center, in Scarsdale, New York. He earned his B. Arch. from Carnegie Mellon University. He is a registered architect in New York and New Jersey.