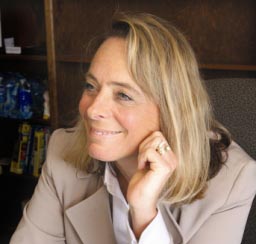 Barbara Blass
Board Member, Long Island
The daughter of an FDNY Battalion Chief, Barbara Blass grew up in Manhattan and summered in South Jamesport since the 50's in a house which remains in her family.  After earning a BA in Psychobiology from Wheaton College, Norton, MA, she chose to return to the East End and become a full-time resident of South Jamesport because of her love of the environment.
Blass, a small business owner for 20 years, began an extensive public service career first as a 19 year member of the Town Planning Board. During her 6 year tenure as Chair, she oversaw the town-wide update to the Comprehensive Plan. Driven by a determination to see the Plan adopted and implemented, she ran and was elected to a seat on the Town Board and achieved her goal. The Plan later won a Smarth Growth Award for Sustainable Development from Vision Long Island.
As an 8 year Councilmember, her focus and passion was always the environment, introducing legislation on such topics as clean energy, wetland and vegetation protection, and working very closely with Suffolk County on farmland and open space preservation. In addition to serving on the Solid Waste Committee she represented the town on Peconic Estuary issues and remains an active member of the Peconic Estuary Program CAC.
Having served on the boards of the Riverhead Free Library and New Directions Resource Center for Women, she has also received   several civic and environmental awards, most recently the Environmentalist of the Year Award (2012) from the NFEC.