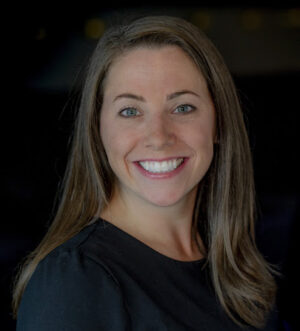 Alexandra C. Moore
Board Member, Capital Region
Alexandra C. Moore is the Director of Legislative and Regulatory Affairs at The Roffe Group P.C., a full-service Government Relations and Administrative Law firm.  In that capacity, she oversees all aspects of administrative and legislative lobbying and interfaces with the clients in assisting them to navigate New York State's government.
At the Roffe Group, Alex also carries the title of Compliance Officer.  In that role, Alex handles the preparation and filing of all lobbying reports with the New York State Commission on Public Ethics and is the point person for the firm's participation in countless random compliance audits. Alex interacts with the firm's clients to ensure that they are kept abreast of all New York laws and regulations affecting their lobbying activities and advises them on their respective compliance issues as they prepare and submit their required New York State filings.
Alex was recognized in 2017 as one of City and State magazine's "40 under 40 Rising Stars" and currently serves as Past President and a founding member of the Greater Albany Chapter of the Women's Energy Network.
Alex graduated from Le Moyne College in 2005 with a Bachelor of Arts degree in Political Science. During her four years at Le Moyne, she interned with Congressman James T. Walsh in his Syracuse district office.