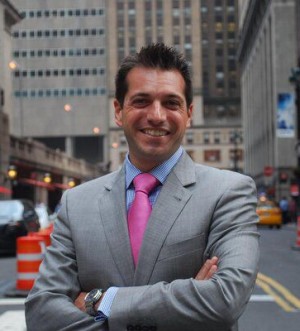 Michael Allegretti
Board Member
Michael Allegretti's career began in campaign management 16 years ago, where he learned how to organize and motivate broad coalitions of citizens to take action for political change. Since then, he has put his skills to work solving the world's most complex public policy challenges. First tackling global climate change and low carbon economic development; then championing public labor, education and policing reform; and most-recently, writing the playbook for how we improve urban mobility in an increasingly app-based world. Today, as Rubicon Global's Director of Public Policy, Michael is playing a leading role in re-imagining how communities can move towards a zero waste future, powered by the latest technology and the free market.
A seasoned strategist, he brings industry disruption, sustainability and political expertise to his work at Rubicon, a fast-growing tech start-up.  In his role at Rubicon, he focuses on building relationships with municipalities across the country, advocating for zero-waste initiatives, and educating the public on the true costs of the current waste and recycling industry model. While he has successfully challenged incumbent industries and interests, Michael's goal is to find common ground with government so we can move forward together towards positive outcomes for our communities.
Michael previously oversaw public policy, political and community engagement strategy for Uber in New York. He also served as a senior advisor to The Climate Group; organized the historic C40 Large Cities Climate Summit in New York City in May 2007; and led public policy and programs for the Manhattan Institute for Policy Research. He has worked on numerous high-profile campaigns, including his own Congressional campaign in 2010. Michael holds a B.A. In history from Boston College and a M.A. In Public Policy from Harvard University's Kennedy School of Government.