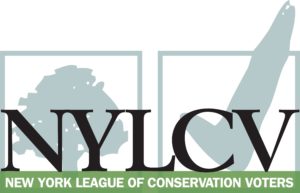 The New York League of Conservation Voters is the only statewide environmental organization in New York that fights for clean water, clean air, renewable energy and open space through political action. We're non-partisan, pragmatic and effective. Along with its sister organizations, the NYLCV Education Fund and the NYLCV PAC, we educate the public about a broad range of important issues, evaluate the performance of elected officials, and endorse and elect by campaigning for the passage of laws during the legislative season and candidates in the electoral season.
We are seeking a dynamic individual to join our staff as Development & Events Associate. This position works closely with the Development department to assist them with all aspects of our fundraising activities for the organization. The Development & Events Associate will also serve as the point person for planning and execution of all fundraising and cultivation events. The Development & Events Associate supports the operations of the Development Department, including database management and gift processing and tracking. The ideal candidate will be a self-starter who is highly organized, meticulous attention to detail and a superior oral communicator.
Primary responsibilities include:
Manage all fundraising, cultivation and program events. Oversee all event details, liaison with venue management, guest speakers and other special guests. Events include a 700 person Gala and other 100 person events.
Track sponsorships and ticket sales for all events. Support cultivation of new sponsors.
Support Director of Development in executing fundraising plan to reach fundraising goals.
Assist with young professional program and outreach and cultivation of low dollar donors.
Manage gift processing and maintain tracking of all donations across all events.
Work with venues and vendors, including a graphic designer on invitations (printed and electronic)
Preferred qualifications:
Bachelor's degree.
Two to four years of relevant experience in development and/or events management.
Demonstrated ability to manage successful high-profile, large-scale events. Highly organized, attentive to details, and adept at maintaining numerous tracking lists.
Ability to handle multiple tasks and work for several people.
Strong proficiency, including: Microsoft Office, Excel. Database experience preferred.
Excellent oral communications.
Job title and salary commensurate with experience.
Process: Applications will be reviewed as they are submitted. Please send a cover letter and resume to jobs@nylcv.org.