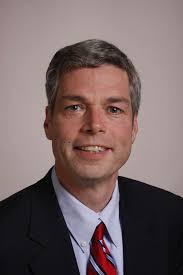 Tom Roach
Tom Roach is running for Mayor of White Plains.
Since taking office in 2014, White Plains Mayor Tom Roach has taken a lead role in protecting the environment.
Tom has been successful in several key environmental initiatives, including capping the landfill, phasing out #4 and #6 fuel oils, and adding fabric recycling to the recycling center. He also spearheaded transportation efforts, including creating the first dedicated bike lanes in the county and establishing a network of electric vehicle charging stations in municipally owned parking structures. Roach opened Bryant-Mamaroneck Park and will soon be done converting all streetlights to LED.
If re-elected, Tom Roach will continue to make environmental protection a priority for the City of White Plains.