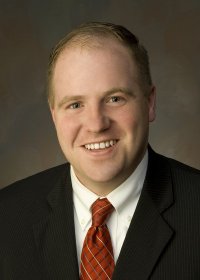 Timothy Kennedy
Tim Kennedy is running for re-election to State Senate, District 63
Tim Kennedy has been a staunch environmental advocate since his election to State Senate in 2010. Since then, he has been a leader in environmental action and legislation on multiple fronts with a specific emphasis on public health and clean water.
This legislative session, Senator Kennedy sponsored a bill to establish food establishments to sell healthy food in underserved communities (S.1498). He also worked with organizations in his district such as the Buffalo Niagara Riverkeeper and Honeywell to clean up and protect the Buffalo River. He has also worked with Riverkeeper and Citizens Campaign for the Environment to identify the great threat triclosan presents to the greater Buffalo waterfront, and entire Great Lakes system, and he introduced Senate legislation to cease this chemical's use. As a strong advocate for the Brownfield's tax credit and Brownfield Cleanup Program, he has worked with many local companies and municipalities to clean up contaminated sites and dredge contaminated waterways.
To protect the health of Western New Yorkers, he worked with the Clean Air Coalition to demand a more thorough investigation of air quality in the neighborhoods adjacent to the Peace Bridge, an area where elevated asthma and other respiratory illnesses are present.
If re-elected to State Senate, Senator Kennedy will work to ensure that all New Yorkers have clean water to drink, clean air to breathe, and have access to fresh and healthy food options.