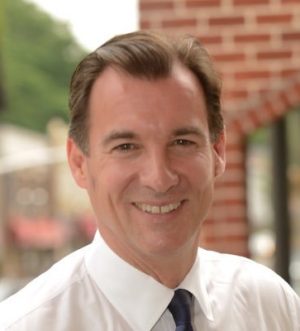 Thomas Suozzi
Mayor Tom Suozzi is running for election to Congressional District 3.
Former Nassau County Executive and Mayor of Glen Cove, Tom Suozzi has paved the way in Long Island by dedicating resources and attention to cleaning up the environmental hazards plaguing the communities he worked for.
As the Mayor of Glen Cove, Suozzi saw the closing of the "worst run incinerator in NYS", removed 50% of nitrogen effluent through an upgraded sewage system; created a 12% waste stream reduction of 12% by re-working collection methods, as well as enhancing recycling and a "leave it on the lawn" grass clippings program; and was recognized by Vice President Gore's Showcase Brownfield Program by cleaning up Superfund and Hazardous Waste Sites.
Throughout his tenure as County Executive, Suozzi developed an Environmental Improvement Plan, addressing environmental protection efforts including $150 million in Environmental Bond Acts towards improving parks, water quality, and cleaning up Brownfields; a Comprehensive Clean Air and Energy Action Plan; County Storm Water Management Program aimed at reducing nitrogen pollution; and created a Director of Environmental Coordination and Deputy Director, increasing the capacity of the county to make change.
If elected to Congress, Tom Suozzi will be a leader in protecting and revitalizing Long Island through promoting clean, renewable energy, as well as making continued environmental achievements.