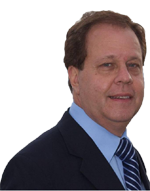 Thomas J. Abinanti
Assemblyman Thomas Abinanti is running for re-election, District 92
Beginning his political career in the Westchester Legislature, Thomas Abinanti brought his ambitious environmental goals to the State Assembly in 2010. As a member of the Committee on Environmental Conservation, Assemblyman Thomas J. Abinanti advocates for legislation to improve the ecological well-being of New York State and has been doing so ever since his first election.
Understanding the importance of green spaces for all communities, Assemblyman Abinanti sponsored a bill to make it easier for local governments to acquire land for parks (A.183) and another to secure funds for the Rockefeller state park preserve (A.5140). He has supported various measures to set emissions goals and standards for Westchester and New York State including The Climate and Community Protection Act (A.10342) designed to combat climate change in New York. The Assemblyman co-sponsored the Move NY Fair Plan (A.9633) to fund the MTA with revenues from a rearrangement of fees on motor vehicles entering and traveling in Manhattan and restructure a transit system which has become increasingly unfair.
Assemblyman Abinanti has been very active in his work to regulate genetically engineered foods in New York. He introduced legislation to stop the planting and growing of genetically modified crops in the state (A.5116) and to allow residents to make informed decisions when choosing food products by requiring the labeling of all GMO food products (A.4233)
If re-elected Assemblyman Abinanti will continue to push for the New York legislature to work for the health of New York's environment and residents.