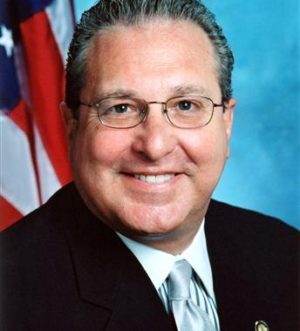 Steven Cymbrowitz
Assemblyman Steven Cymbrowitz is running for re-election, District 45
Since his election to the Assembly in 2000 has been a staunch proponent for environmental justice.
As a member of the committee on Environmental Conservation and the committee on Health, Assemblyman Cymbrowitz has supported legislation to benefit the wellbeing of New Yorkers and their surroundings. He sponsored a bill to create a grant program to facilitate the acquisition of energy efficiency technology by schools to reduce waste and spending on energy costs (A.1350). To address disproportionate rates of respiratory issues in his district, he introduced a bill to prohibit the MTA from using cleaning materials or chemicals which may cause or worsen the symptoms of asthma (A.1294). Very passionate about protecting mute swans, he sponsored legislation to establish a moratorium on the department of environmental conservation's plan to declare them a "prohibited invasive species" and restrict their eradication (A.3675). In the past he has co-sponsored bills to develop the solar industry in New York and ban fracking.
If he wins re-election, Assemblyman Cymbrowitz will continue to pursue adequate funding for the EPF to implement legislation that serve to benefit the environment and the health of New Yorkers.