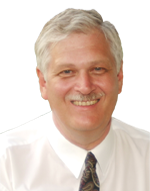 Steve Englebright
Assemblyman Steve Englebright is running for re-election, District 4
Assemblyman Steve Englebright has been one of the most outspoken advocates for environmental conservation since his election to the New York State Assembly in 1992. Using his scientific background, he brings a distinct perspective to environmental causes.
As chair of the Committee on Environmental Conservation, Assemblyman Englebright has sponsored over 100 pieces of legislation related to conservation just this session. Some of his most noteworthy pieces of legislation include the New York Sun Act of 2015 (A.6776) to establish a solar energy incentive financing program. He has introduced several bills to limit fracking in New York, including the "look before you leap act of 2015" (A.6733) to establish a 5 year moratorium on high volume hydraulic fracturing for the purpose of conducting an investigation on the effect of hydraulic fracturing. He sponsored a bill to enact the "New York State Climate and Community Protection Act" (A.10342) to codify into law the Governor's robust emission reduction goals. The Assemblyman has also been consistently committed to protecting the health of New Yorkers, as seen with his bill to regulate toxic chemicals in children's products (A.5612). He worked to include in the Environmental Protection Fund tax credits to incentivize the purchase of electric vehicles as funding to expand the state's electric vehicle recharge station infrastructure.
If re-elected to represent the 4th district, there is little doubt that Assemblyman Englebright will continue his work as New York's fiercest environmental advocate.