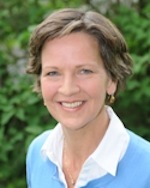 Sheila Marcotte
Sheila Marcotte is running for Westchester Board of Legislators, District 10.
Since taking office in 2010, Westchester District 10 Legislator Sheila Marcotte has been a proponent of the environment.
Sheila has worked on several environmental initiatives including sewer district upgrades, water treatment facility upgrades, stormwater management upgrades, and expanding the agricultural district. She has also developed and enacted policies in regard to hydrofracking fluids, hybrid vehicles, streamlining the county certification process for solar panel installers, and numerous improvements to county parks.
If re-elected, Sheila Marcotte will continue to be an environmental leader in Westchester county.