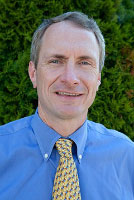 Sean Ryan
Sean Ryan is running for re-election to the Assembly, District 149
Since his election to State Assembly in 2011, Sean Ryan has been an advocate for environmental justice. As a member of the Committee on Energy and the Committee on Environmental Conservation, Ryan has been able to pass key pieces of legislation aimed at protecting New Yorkers' health and their environment.
This legislative session, Ryan has sponsored a number of important bills related to the environment. He sponsored a bill to establish a park system along the Niagara River (A.0478), to establish a tax credit for the purchase and installation of geothermal energy systems (A.2177), and to include the 18 Mile Creek as one of the State's significant inland waterways (A.3475).
Woodlawn Beach water quality, banning microbeads and triclosan, cleaning up the Scajaquada Creek, and improving the air quality throughout the area that he represents are all issues that Assemblyman Ryan has pushed in the past two years.
If re-elected to serve as the Assemblymember for the 149th district, Ryan will undoubtedly continue to push for legislation that benefits the environment as well as his constituents.