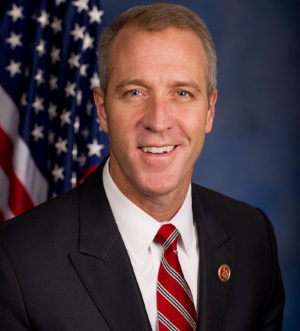 DISTRICT:

18

REGION:

Hudson Valley

GOVERNMENT BODY:

U.S. Congress

YEAR:

2016

CONTACT:

Campaign Website
Sean Patrick Maloney
Since being elected to represent District 18 in 2012, Congressman Sean Patrick Maloney has consistently incorporated environmental issues into his platform and worked to address the various environmental concerns appearing within his district and throughout New York State as a whole.
Having already passed the Dam Safety Act of 2013 which renews federal commitment to addressing safety concerns caused by the nation's aging dam infrastructure, the Congressman sponsored legislation (H.R. 2489), that would amend the National Dam Safety Program Act and establish a grant program to provide assistance to States for the rehabilitation and repair of deficient dams.  His district is home to over 800 dams, 100 of which are considered to be "high hazard," meaning that they pose serious risk to the local community and economy if breached.
Of notable accomplishment, Congressman Maloney recently announced a $200,000 Environmental Protection Agency investment that will rehabilitate 15 brownfield sites throughout the Village of Wappingers Falls.  These funds will help support community outreach operations and coordinate cleanup.  Additionally, he announced a bill, the School Modernization And Revitalization Through Jobs Act (H.R. 5717), which would allocate $6.4 billion to renovate, modernize and repair academic facilities using environmentally conscious building practices.  This act encourages not only energy efficiency but the use of renewables as well, creating high-skilled jobs focused around the clean energy industry.
Representing a district historically held by environmental champions, the Congressman will undoubtedly continue to address environmental issues arising throughout the State if he is re-elected.