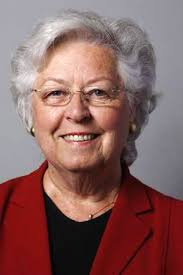 Sandra Galef
Sandra Galef is running for re-election to the New York State Assembly, District 95
A long-standing supporter of the environment, Sandra Galef has worked successfully for over thirty years to bring awareness and greener practices to the state of New York.
To involve and educate her constituents on environmental issues, the Assemblywoman has sponsored three Energy Fairs, held town meetings on Global Warming and energy consumption and demand, and sponsored local meetings and press conferences on the issue of the Algonquin Gas Pipeline adjacent to the Indian Point Nuclear Plants.  She is also the host of a cable television show and has used the medium to discuss a wide range of environmental topics such as protecting the Hudson River and other natural resources, developing community gardens, farming in New York State and Haiti and involving businesses and the public in recycling efforts.  Having successfully secured funding for a number of green projects within her district, there is no doubt that Galef's is committed to not only education but also implementation.
This legislative session, Galef sponsored a sponsored a bill (A02829A) which would require the secretary of state to establish standards for inspection and certification of green roofs and provide for a green roof installation credit and another bill (A06081A) which would prohibit condominium associations from banning the installation of solar arrays in their by-laws or rules and regulations.
Galef has proven herself to be a spokesperson for the environment and her re-election would allow for her to continue doing meaningful work on its behalf.