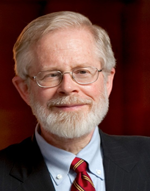 Richard N. Gottfried
Assemblyman Richard Gottfried is running for re-election, District 75
Since his election to State Assembly in 1970, Gottfried has been an advocate for all New Yorkers. The Assemblyman has specifically focused on constituents' health as the chair of the Committee on Health. It is this care and attention to the well-being of others that has made Gottfried so in tune with the health risks caused by a poor environment.
Gottfried has been the co-sponsor of legislation to monitor radon levels in natural gas, supports incentives for switching to solar or wind energy, promotes legislation aimed at safe pest management, environmental health tracking, and anti-smoking legislation. He also sponsored a hearing on pesticide use and reporting with multiple committees including the Committee on Environmental Conservation. In his district and in Albany he has worked tirelessly to prevent excessive development. He also supports increased aid and lower rates for mass transit.
If re-elected to State Assembly, Gottfried will work to protect the health of all those who reside in New York State as well as the health of our state's environment.