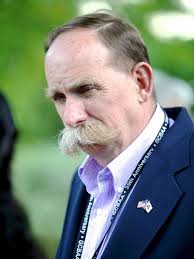 Richard Lyman
Richard Lyman is running to be Supervisor of Pound Ridge.
Since taking office in 2014, Pound Ridge Supervisor Richard Lyman has been a proponent of the environment.
Lyman led the construction of the town recycling facility and oversees all facility operations, including negotiating a contract which led to Pound Ridge being the first in the county to recycle plastics 1 through 7. He also led the construction of Sach's Park, a gravel pit reclamation project incorporating the use of Vortechnics Treatment units and wetlands restoration for storm water management, including the removal of invasive plant species from the project area. Richard also worked with the conservation board on revisions of the town's Tree Protection Ordinance and voted on improvements to several parks, including Lasdon Park, Kensico Dam Park, Cranberry Lake Preserve, and Kingsland Point Park.
If re-elected, Richard Lyman will continue to fight for the environment and create initiatives that improve life for Pound Ridge residents.