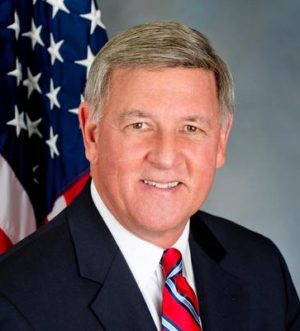 Rich Funke
Senator Rich Funke is running for re-election, District 55
State Senator and Chair of the Committee on Cultural Affairs, Tourism, Parks and Recreation, Rich Funke sees a clean and safe environment as vital to the State's economy and has worked since 2014 to help protect and improve it.
The Senator has done notable work on alternate fuels and renewable energy.  This legislative session, he sponsored a bill (S6671) which would enact the "Renewable Energy Credit Opportunity and Exchange Protection Act," allowing businesses and consumers to own and trade renewable energy credits.  He was the primary sponsor of a bill to create an incentive program for fuel cells (S3993A) as well as one that would exempt the sale and installation of fuel cell electric generating systems from sales taxes (S3677A).  In a similar light, he was the primary sponsor of legislation to exempt plug-in hybrid vehicles from sales taxes (S4775).
Recently, Funke's bill (S3678B) to create the "Farm Investment Fund," creating a program to provide grants to farmers to update their farms for things such as improvements in agricultural environmental management or equipment upgrades, passed in the State Senate.  Having passed in the Assembly as well, it is going to be sent to the Governor where, if it is signed into law, it will help move even more food from farm to table here in New York.
If Funke is re-elected to represent District 55, he will continue to compose and support measures to ensure that New York's environment is protected.