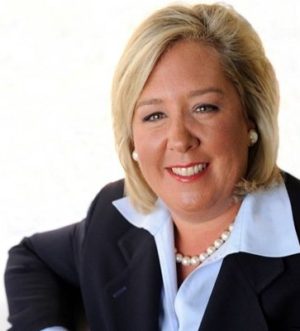 Rebecca Seawright
Assemblywoman Rebecca Seawright is running for re-election, District 76
Since her election in 2014, Assemblymember Rebecca Seawright has proven herself to be a strong supporter of environmental conservation.
In her first year as an Assemblymember, she introduced and passed bill A.7881 relating to the Environmental Facilities Corporation's ability to assist communities in financing environmentally significant projects in the most cost effective manner. She sponsored a bill to require the preparation of supplemental environmental impact statements prior to the renewal of certain permits, allowing the very substantial health concerns of residents to be heard and addressed in light of Superstorm Sandy, deterioration of air quality and other developments since the issuance of the original permits in 2009 (A.5264).
Additionally, she has been working with the Sierra Club on advocating for clean and renewable energy, and signed onto the letter in support of the fifty percent renewable energy mandate portions of the Clean Energy Standard. This year, she allocated $500,000 from State and Municipal Funds to a school in her district for the development of the green roof project for STEM.
If re-elected, Assemblymember Seawright will continue to protect the health of New Yorkers and the state by advocating for progressive legislation.