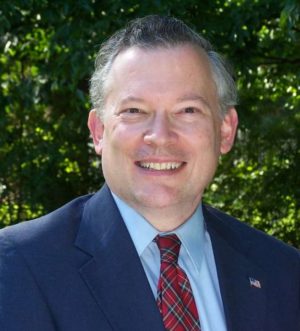 Peter Barber
Peter Barber is running to be re-elected as Guilderland Supervisor.
Peter Barber was elected Guilderland Supervisor in 2015 and is also a member of the New Zoning Code Committee as well as the Chair of Guilderland Zoning Board.
Prior to his designation as the Guilderland Supervisor, he was a trial attorney with the Department of Justice representing NASA and other Federal agencies in contract litigation. As supervisor, he has fiercely pushed for new zoning codes, open space, parks, and water infrastructure and safety. He has focused on stormwater management, advocating for a $3.5 million stormwater management system and has expanded the network of sidewalks and bike paths of Guilderland.
Peter Barber will continue to work for a more sustainable Guilderland if re-elected.