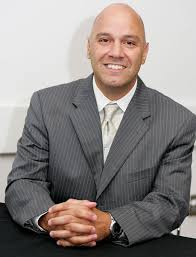 Paul Vallone
Paul Vallone is running for New York City Council, District 19.
Elected to New York City Council in 2013, Paul Vallone has since shown dedication to amending a range of environmental concerns.
Specifically, Councilman Vallone has allocated funds to the NYC Parks Department in order to expand Udalls Cove Preserve and other local parks. He has also implemented legislation to increase the safety of open spaces, by introducing speed bumps and countdown pedestrian signals adjacent to parks. Councilman Vallone is a proud sponsor of renewable energy, exemplified with his support of a new law which requires the incorporation of B5 Bioheat into city heating system. He is passionate that New York City will meet its goals of using completely B20 heat standards by 2034, in turn bettering air quality and sustainability measures. Councilman Vallone is also passionate about creating more efficient ferry routes, as he voted in favor of Res 0154-2014 and LU 0020-2014 which both works towards rezoning the ferry routes and expanding access to the waterways.
If re-elected, Councilman Vallone intends to continue his environmental advocacy and will fight for the expansion of sustainable infrastructure.