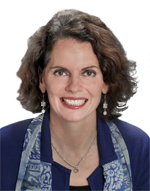 Patricia Fahy
Assemblywoman Patricia Fahy is running for re-election, District 109
As a member of the Assembly Committee on Environmental Conservation, the Committee on Tourism, Parks, Arts and Sports Development and as chair of the Subcommittee on Oversight of DEC, Patricia Fahy has made advocating for the environment one of her top priorities since being elected in 2012.
In an important victory for environmental conservation, Assemblymember Fahy sponsored the first legislation in New York requiring new safety measures for crude oil train storage facilities (A.7986). She also introduced a bill requiring a certain percentage of renewable biodiesel in home heating fuels, which will help to reduce air pollution as bio-fuels emit fewer pollutants (A.10529).
This session, Assemblymember Fahy has worked tirelessly to protect the health of New York residents. She is a co-sponsor of A. 5612-A which restricts the use of harmful chemicals in children's products and prohibits the sale of products with the most harmful chemicals.  She supports legislation to prohibit the application of pesticides to playgrounds and playing fields, and a bill to require testing for lead in the water at all schools (A.9660).
If re-elected Assemblymember Fahy will continue to be a powerful pro-conservation voice in the State Assembly.