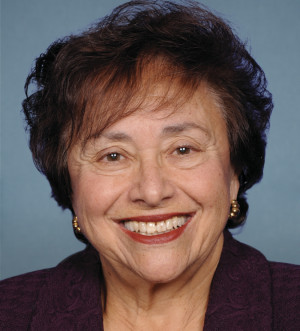 Nita Lowey
Nita Lowey is running to be re-elected in Congressional District 17
Congresswoman Nita Lowey has been successful in championing for a wide range of environmental issues since she was elected into Congress in 1988.
As the former Co-Chair of the Long Island Sound Caucus and a founder of the Hudson River Congressional Caucus, Lowey helped to secure tens of millions of dollars to protect and rehabilitate many ecosystems within the state.  Of notable achievement, the Congresswoman passed the Breast Cancer and Environmental Research Act in 2008 in order to bolster federal research and combat potential environmental causes of breast cancer and has, most recently, sponsored legislation regarding the regulation of nuclear power (H.R. 1973 and H.R. 1972 or the Nuclear Power Licensing Reform Act of 2015), the transportation of crude oil by rail (H.R. 2379) and the use or possession of body-gripping traps in the National Wildlife Refuge System.
Having been a consistent environmental advocate throughout her 28 years in Congress, Lowey will undoubtedly continue to be a leader and advocate for environmental conservation if re-elected.