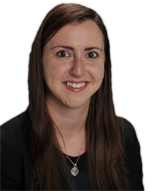 Nily Rozic
Assemblywoman Nily Rozic is running for re-election, District 25
Elected to New York State Assembly's District 25 in 2012, Nily Rozic has established her position as an ally of the environment, passing and penning legislation that improves the quality of life within her district while keeping in mind the environmental effects of those policies.
As the representative of a district that contains no subway or Long Island Railroad connections, the Assemblywoman understands the need to expand on and improve infrastructure so that residents can walk and bike safely as well as rely on and utilize bus services as those modes of transportation have less of an environmental impact than travelling by car.  Assemblywoman Rozic has passed legislation (Chap. 239) to expand and promote rapid bus transit in all of New York City and not stopping there, has sponsored legislation that would extend the rapid bus transit demonstration program for five years as well as legislation that would necessitate the extension of the bus rapid transit program in a city with a population of one million people or more (A08243; A07996A).
In addition to her work to improve transportation efficiency and infrastructure, the Assemblywoman has sought to remove toxic chemicals in children's products by sponsoring a bill that would prohibit the distribution, manufacturing and sale of children's foam mats containing formaldehyde (A00106) and co-sponsoring a bill that would ban formaldehyde from being in children's products (A06099A).
Assemblywoman Rozic will continue to fight for a greener and safer New York if re-elected.