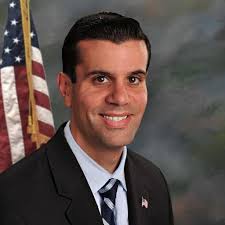 DISTRICT:

8

REGION:

Long Island

GOVERNMENT BODY:

New York State Senate

YEAR:

2016

CONTACT:

Campaign Website
Michael Venditto
Michael Venditto has maintained a strong commitment to protecting New York's environment as well as protecting the health and well being of New Yorkers since being elected to represent District 8 in the New York State Senate.
Senator Venditto has been actively involved in stopping New York City's Department of Environmental Protection plan to tap into Long Island's aquifer.  Working with various environmental organizations, he has been instrumental in blocking the plan, which, if enacted, could accelerate the incursion of saltwater and other contaminants into public water supplies.  Consistent with these efforts, he recently sponsored legislation that would place a moratorium on the renewal of permits to drill in the Lloyd Sands Aquifer (S4087).
Additionally, Senator Venditto serves as Chairman of the Consumer Protection Committee and has co-sponsored legislation that would remove toxic chemicals from children's toys and allow New York to participate in an interstate clearinghouse that collects data on chemicals from manufacturers (S4102A).
If re-elected to represent District 8, Senator Venditto will undoubtedly continue to fight for the health of New York's environment as well as its people.