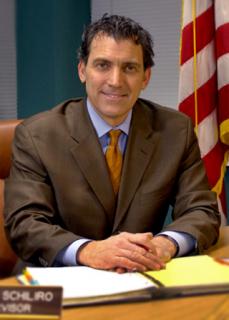 Michael Schiliro
Michael Schiliro is running to be Supervisor of North Castle.
Since assuming office in 2014, North Castle Supervisor Michael Schiliro has been a champion for the environment.
Michael utilized $500,000 of Open Space Bond to invest in a conservation easement on 73 acres of land, which will be preserved. He also passed legislation to change leaf collection from vacuuming to picking up bagged leaves which has resulted in reusing leaves as fertilizer and a reduction in truck emissions. Michael also facilitated Swiss Re's 9-acre solar farm, which powers over 60% of their facility.
If re-elected, Michael Schiliro will maintain his strong environmental record and continue to make North Castle a safe and healthy place to live.