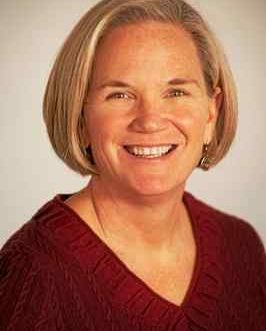 Meg Kelly
Meg Kelly is running for Mayor of Saratoga Springs.
Meg Kelly is looking to build upon her notable work in creating environmentally friendly mobility, greater access to public transportation, and protecting natural resources by running for Mayor of Saratoga Springs.
Currently serving as Deputy Mayor, Kelly has supported the continued development of public transportation and pedestrian networks. She has advocated for the proposed Saratoga Greenbelt Trail, which will create 24 miles of connected trails around the city for both recreation and transportation, helping to promote mobility and improve public health. She worked with the Capital District Transportation Authority to launch a bike share program providing bicycles for rent in four locations throughout Saratoga Springs, and has worked to increase ridership of the city's free trolley service.
In addition to her support of regional transit, Kelly has advocated for natural resource protection. She has been involved with the creation of pocket parks within the city, and has, as Deputy Mayor, promoted farmland preservation, land acquisition for open space, and access to clean and safe water.
If elected as Mayor of Saratoga Springs, Meg Kelly will undoubtedly continue to support initiatives that improve upon environmental quality and the health and well-being of her constituents.