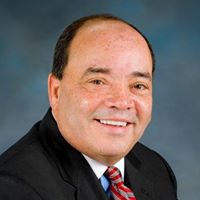 DISTRICT:

18

REGION:

New York City

GOVERNMENT BODY:

New York State Senate

YEAR:

2018

CONTACT:

Campaign Website
Martin Malavé Dilan
State Senate
As the State Senator for district 18 since 2002, Martin Malave Dilan has accumulated an expansive pro-environmental voting record, working to secure greater funding for mass transit, oppose hydrofracking, and protect air and water quality throughout New York State.
In 2017, his efforts secured him a 100% on NYLCV's Environmental Scorecard, which encompasses his support for the regulated removal of hazardous paint and installing speed cameras in school zones in New York City among many other programs.
Dilan has been a particular champion on initiatives to reduce carbon emissions and has sponsored multiple pieces of legislation to open more wind or solar electric generating systems as well as stimulate the purchasing of clean fuel vehicles. Additionally, he was active in a lawsuit brought against Exxon Mobil for the contamination of Newton Creek, ultimately earning environmental remediation funds for North Brooklyn.
If re-elected, Dilan will remain committed to protecting the health of New York communities, building bike infrastructure for safer streets, and encouraging a reduction of diesel vehicles.