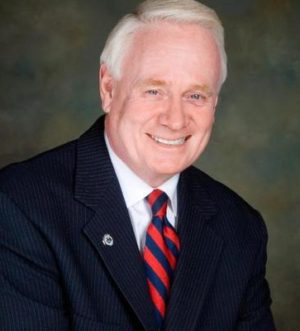 Martin Golden
Senator Martin Golden is running for re-election, District 22
In his decades-long career in public office, Golden's passion for the environment and its protection has been evident. Elected to State Senate in 2002, Golden has used his ability as a lawmaker to better the communities that we inhabit and leave a thriving wildlife for generations to come.
As a member of Brooklyn's Community Board 10, he organized clean-ups in area parks and local neighborhoods. As a member of the New York City Council, he was able to secure funding for the restoration of parks throughout the 43rd Council District, and was an advocate for the restoration of weekly recycling collections.
As a State Senator, he has sponsored legislation to block the Governor from raiding funds earmarked for the MTA for other purposes, and he was a supporter of Mayor Bloomberg's congestion pricing proposal that would have provided additional funding for mass transit while reducing traffic congestion into Manhattan. His office also sponsors local e-waste and clothing recycling and, with New York City DEP, distributes rain barrels as part of its local environmental efforts. He is also a supporter of the "Grown in New York" plan, which will strengthen the state's largest industry with expanded marketing efforts to promote New York farm goods and more effective ways of introducing homegrown products into the marketplace.
If re-elected to State Senate, Golden will continue to promote the environment, as he has done consistently for years.