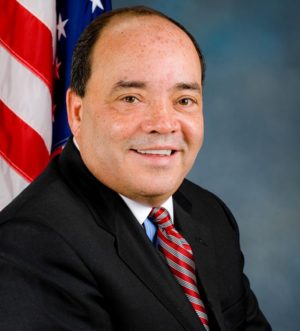 Martin Dilan
Senator Martin Dilan is running for re-election, District 18
Senator Dilan has been a dependable and constant advocate for New York's ecological state since his election to the State Senate in 2002. Dilan has been unwavering in his commitment and support of policy addressing causes of climate change.
His initiatives this legislative session have been focused on ways to improve transportation through his sponsorship of bills to extend the Long Island Rail Road weekend reduced fare program to include the East New York station (S.8000) and to exempt new electric vehicles, clean fuel vehicles and vehicles that meet the clean vehicle standards from first year of registration fees (S.2292A). He also sponsored legislation to direct the commissioner of health to report upon the high incidence of asthma in the state (S.2288), to require all municipalities to use biofuel in any situation in which fuel is needed (S.1240) and to prohibit radioactive or hazardous waste disposal or transfer stations from being sited within one thousand five hundred feet of school property (S.2285). Senator Dilan has also been a consistent advocate for transit spending both upstate and in the MTA region.
Dilan is fully committed to supporting policy addressing the causes of climate change, and supporting funding for the Department of Environmental Conservation and all of its programs. If re-elected to represent the 18th district, Dilan will continue to be a strong advocate for these issues as well as other environmental issues facing the State.