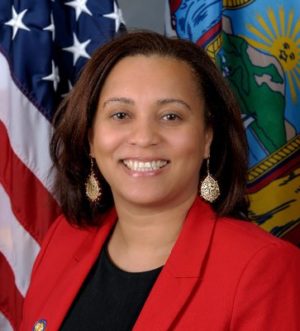 DISTRICT:

31

REGION:

New York City

GOVERNMENT BODY:

New York State Senate

YEAR:

2018

CONTACT:

Campaign Website
Marisol Alcantara
State Senate
Elected to the State Senate in 2016, Marisol Alcantara, representing the 31st District, has been dedicated to making environmental issues integral to all communities of New York, especially those of color.
Highly aware of the high asthma rates in Washington Heights, she pushed for $1 million to be devoted to the actualization of air quality studies and preparation of a remedial plan. She additionally supported a bill that prohibits the idling of passenger vehicles. Alcantara has been a particular champion on protecting her constituents from toxic chemicals, pressing for their removal in hair care products and sponsoring legislation that requires the commissioner of health to take action when areas of lead poison are identified as well as requires monitoring by the Department of Environmental Conservation on water contamination throughout the state. She has been a vocal advocate of resiliency projects, securing $100,000 for shoreline restoration at Sherman Creek Park and co-sponsoring the establishment of the New York State Climate Action Council. Her actions earned her a 100% on the 2017 NYLCV Environmental Scorecard, signifying her wide-spread support for initiatives from incentivization of green energy use to pharmaceutical drug take back programs.
Alcantara saw success in acquiring funds for a green garden in the Dykman Houses, and is aiming to institute recycling programs in housing across her district. She is further extremely committed to reducing food waste, and looking to encourage donation from large supermarkets and schools.