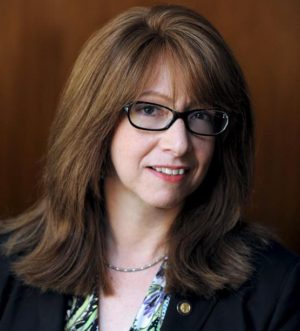 Linda Rosenthal
Assemblywoman Linda Rosenthal is running for re-election, District 67
Linda Rosenthal has been a resounding voice for environmental conservation efforts since her election to the Assembly in 2006.
As a member of the Committee on Tourism, Parks, Arts and Sports Development, Assemblymember Rosenthal has been a positive force in the fight to bettering the park system in New York. She introduced a bill to establish the residential open green space tax abatement for certain properties in N.Y. City and ensures that land and space within a densely populated urban environment is used responsibly and efficiently for the benefit of all residents (A.204).
After passing a law to ban the sale of lead-containing wheel weight balancing products, she worked to pass legislation that would ban mercury rotational products for the harm they cause to the environmental and wildlife (A.172). She is the sponsor of the bill to extend the solar tax credit in New York City (A.9745), which she passed into law a year ago. She is the sponsor of the bill to ban coal tar road sealants (A.418), the bill to require mandatory GMO labeling on food products (A.617), to ban the use of glyphosate in state- and city-owned and operated parks (A.9364), and to create the affordable residential green building program, which would help to incentivize green building and construction (A.9903).
If she wins re-election Assemblymember Rosenthal will continue to work for open park spaces, renewable energy, and the many other facets of environmental conservation.