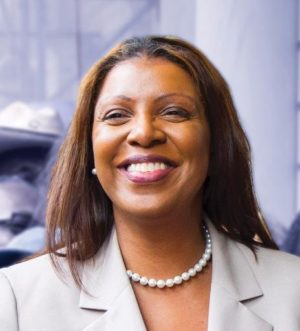 Letitia James
Letitia James is running to be the Public Advocate for New York City.
As New York City's policy watchdog  since 2014, Letitia James has made significant strides towards improving our environment.
Some of her biggest accomplishments have been taking leadership positions on important legislation. James was the lead sponsor of bill LL 146, which requires food establishments to separate and compost organic waste, as well as bill LL 36, which requires city agencies to create a recycling plan and submit it to the Commissioner. She also took the lead on bill LL 49, which creates a recycling incentive program at NYCHA developments.
James spearheaded the advocacy effort to get the city's pension funds to divest from fossil fuels and reinvest in green infrastructure and clean technologies, and will continue to look explore how the city can become more energy efficient in her next term.