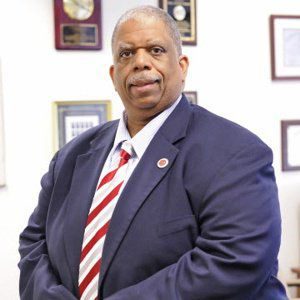 Leroy Comrie
Senator Leroy Comrie is running for re-election, District 14
As a former New York City Council Member and currently as a New York State Senator, Leroy Comrie has advocated for environmental protections and passed legislation such as the Zone Green Text Amendment to improve energy efficiency and expand green-building practices.
With an emphasis on public health initiatives aimed to improve the quality of life for his constituents this session, Senator Comrie has supported many crucial pieces of legislation. He sponsored a bill to ban the MTA from using cleaning materials or chemicals which trigger asthma (S.5305) and one to create a task force to promote and foster the growth of community gardens (S.5026). He also sponsored a bill to work to expand farmer's markets in communities suffering as food deserts (S.4945).
Senator Comrie looks forward to the opportunity to advocate for environmental legislation to promote greener practices, from clean energy and recycling, to climate resiliency and electric vehicles.