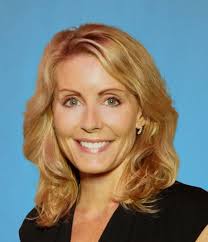 Laura Schaefer
Laura Schaefer is running for Nassau County Legislator, District 14
Since assuming office in 2014, Nassau District 14 Legislator Laura Schaefer has been a strong proponent of the environment.
As Chair of Planning, Development & the Environment Committee, Laura helped introduce legislation that established a sustainable energy loan program. She also helped introduce legislation that provided relief to the victims of Superstorm Sandy from fees imposed by the county government. Laura has taken extensive steps to address water quality, supporting a $4 million project to connect the Sea Cliff business district to the Glen Cove sewage plant, voting in favor of funding to repair and rebuild the Bay Park Sewage Treatment Plant and reduce nitrogen discharge, and voting on legislation that requires smart-meter rain sensors so that automatic irrigation systems won't operate when there is moisture on the ground.
If re-elected, Laura Schaefer will maintain her strong environmental record and continue to defend the health of Nassau residents.