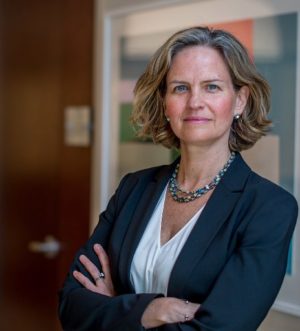 Laura Curran
Laura Curran is running for Nassau County Executive
Note: NYLCV has jointly endorsed both Laura Curran and Jack Martins for Nassau County Executive.
Representing District 5 in the Nassau County Legislature, Laura Curran is bringing her expertise in environmental advocacy to the race for Nassau County Executive.
Curran has advocated for improved access to public transportation across Long Island, and fought for additional funding for the Nassau County bus system. In 2016, her work to restore NICE bus routes was by Long Island Jobs with Justice. Curran also helped to push through a Complete Streets project on Grand Avenue in Baldwin to improve traffic circulation and create a safer environment for bicyclists and pedestrians. She plans to work with all municipalities across the County to implement similar projects.
Curran has enriched her community by helping to facilitate the creation of the Baldwin Community Garden, and supporting the Cornell Cooperative Extension farm in East Meadow to provide garden plots for local residents as well as demonstration gardens and environmental education. Throughout her legislative district, she has sponsored numerous volunteer clean-up projects for various parks and ponds.
As Nassau County Executive, Curran will build upon her proven record of advocacy by promoting smart growth, supporting sustainable and transit oriented development, and protecting the bounty of natural resources existing across the County.