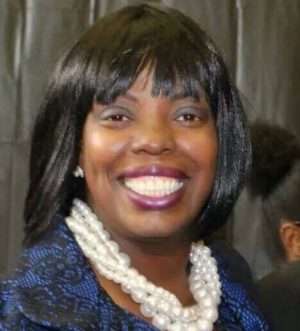 Latrice Walker
Assemblywoman Latrice Walker is running for re-election, District 55
As the chair of the Subcommittee on Renewable Energy, Latrice Walker has made her voice heard on environmental issues, and has had an enormous positive impact on the environment. Walker is always seeking solutions to complex problems, eager to learn more about issues, and extremely dedicated to her constituents, and to all New Yorkers.
 This session, Assemblymember Walker sponsored a number of environmental bills. She sponsored a bill to require passenger cabs be inspected for carbon monoxide levels and information on warning signs of carbon monoxide poisoning to be distributed with each operator's license. She also sponsored a bill to authorize the New York State Energy Research and Development Authority (NYSERDA) to study significantly improving high-performance efficiency in commercial office buildings.
 In addition, Walker assisted in the creation of the Brooklyn Queens Demand Management project (BQDM) to fund a major power grid which will conserve the neighborhood's energy load, install solar panels in 300 homes, and even replace street lights with LED bulbs, cutting costs up to one‐third.
 NYLCV is confident that Walker will continue to be an ally in the fight for clean, renewable energy, and higher public health standards if re-elected to the Assembly.