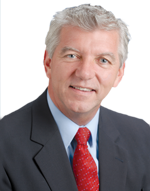 Kevin Cahill
Assemblyman Kevin Cahill is running for re-election, District 103
Assemblyman Cahill has been a leader in New York environmental advocacy since his election to the State Assembly in 1992.
He introduced the "New York Grid Modernization Act" (A.2371), which takes a comprehensive approach to fixing problems associated with NY's aging infrastructure. Additionally, he authored A.1285, which authorizes certain municipalities to individually or collectively participate in community-wide energy aggregation program to create a balanced portfolio that includes measures to reduce electricity usage and build local clean energy generation. He was a co-sponsor of the NY Sun Act (A.6776), which would require the Public Service Commission to establish annual statewide expenditures of $150 million to support solar until 2024.
This session Assemblyman Cahill has been very vocal about promoting greener modes of transportation. He sponsored a bill to encourage the purchase of plug-in hybrid electric vehicles by exempting them from state sales taxes (A.1243). He also introduced a comprehensive program for the purchase of cleaner vehicles by all state agencies (A.1863) and a piece of legislation to require state owned parking garages and lots to install charging stations for plug-in vehicles (A.2109).
Along with the many pieces of pro-environment legislation which Assemblyman Cahill has authored and supported, he also played a principal part in securing the highest funding level to date for the Environmental Protection Fund. If re-elected, Assemblyman Cahill will continue to be a powerful voice for conservation efforts in New York State.