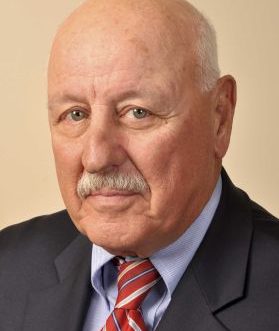 DISTRICT:

1

REGION:

Capital Region

GOVERNMENT BODY:

New York State Senate

YEAR:

2016

CONTACT:

Campaign Website
Kenneth LaValle
As one of the longest serving State Senators, Kenneth LaValle knows how to make effective and long lasting change in Albany. As a member of the Committee on Environmental Conservation, he knows the important impact that environmental issues has on his community and the state at large, and has been a dynamic figure for environmental legislation, sponsoring hundreds of bills since his entry to the State Senate in 1976.
This legislative session, LaValle has sponsored legislation to create the Peconic Bay Regional Transportation Authority, to extend the solar energy system tax credit from 5 years to 10 years, to require carbon monoxide monitors to be placed in schools with a high risk of carbon monoxide, to encourage the development of a new or repowering electrical generation project in the Village of Port Jefferson to replace existing outdated and inefficient power facilities, and to limit the life of a tidal wetland permit.
Aside from this past session, LaValle also worked to create the Peconic Bay Community Preservation Fund (CPF), secured $35 million for the creation of the Advanced Energy Research and Technology Center (AERTC) at Stony Brook University which is charged with studying and developing technologies to reduce our society's reliance on fossil fuels and search for solutions to mitigate factors contributing to climate change, and co-sponsored the Sewage Pollution Right to Know Act, among many other accomplishments.

LaValle's legislation extends to all reaches of environmental protection and public health, and if re-elected to serve on the State Senate, LaValle will certainly continue the work that he has been doing for decades to better the State of New York for all of its inhabitants.