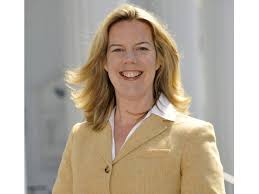 Kara Hahn
Kara Hahn is running for Suffolk County Legislature, District 5
Kara Hahn has worked tirelessly to safeguard the environment, particularly public parks, since being elected to represent District 5 of the Suffolk County Legislature in 2011.
As Chair of the Committee on Environment, Planning and Agriculture, Legislator Hahn has sponsored numerous pieces of environmental legislation to prevent hydrofracking wastewater from entering into Suffolk County for disposal; ban the sale of products containing microbeads; keep toys with toxic chemicals from being sold; and preserve open spaces in Setauket and Port Jefferson Station, to name a few.
A great deal of the Legislator's work revolves specifically around public parks.  She successfully worked to promote the link between recreational opportunities in public parks with public health outcomes by encouraging doctors to prescribe outdoor exercise through the Parks Prescription (Parks Rx) program.  She has also encouraged children to tour and explore Suffolk County parkland with a Parks Passport to be stamped after every visit, helped to secure New York State economic development funding to create a Suffolk County Blueway trail, and created the "Parks Watch" program to encourage park users and adjacent property owners to report suspected illicit activity.  She is currently working with the Suffolk County Police Department to have surveillance cameras placed in parks to discourage and identify illegal dumpers.
Legislator Hahn will unquestionably remain committed to protecting and promoting enrichment through the environment if re-elected to serve Suffolk County's Fifth Legislative District.