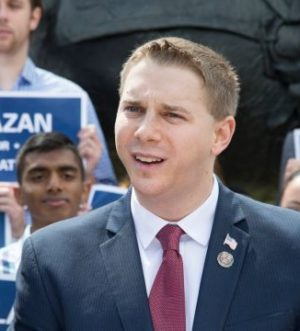 Joshua Lafazan
Joshua Lafazan is running for Nassau County Legislator, District 18.
In 2012, at the age of 18, Lafazan was the youngest elected official in New York. This young candidate is not short of ideas revolving around sustainability. He wants to increase geothermal heat and air conditioning in New York, improve water quality, require a fixed number of electric vehicle parking sports for buildings, encourage the growth of ride sharing and bike usage, and be a fierce advocate for the preservation of open spaces and parks.
As Nassau County Legislator, Lafazan wishes to represent a generation that is not currently represented in New York. As an advocate for millennials, Lafazan will give voice to young people in New York while simultaneously advocating for the environment.